_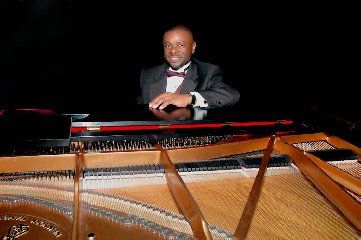 My musical life began rather early, in my hometown of Galveston,Texas, where from an early age I began picking out tunes my sister was learning to play at her piano lessons. As a reward for my eagerness and apparent musical ability, my mother agreed to rethink her hasty decision to return the piano rental and allow me to take lessons instead of my sister, who had gradually lost interest. It wasn't long before I had learned to play the songs we sang in music class at school, and had on occasion filled-in for the music teacher when she was ill. Throughout junior high and high school, I sang with and accompanied various school choirs, and on Sundays, played piano and organ at my step-father's church. I was fortunate to have studied with a teacher who gave me everything to play, from the classics to ragtime, as well as encourage my participation in important musical affiliations such as the Guild Piano Auditions. In addition, my natural gifts were nurtured and I allowed to improvise and play gospel, jazz, and other popular styles that I loved.
After high school, I enrolled at Texas A& I University(now A&M) in Kingsville, Texas, where I earned a Bachelor`s degree in piano and music education. While studying there, I was selected to participate in the Eleventh International Chopin Piano Competition in Warsaw, and had the opportunity to play at Zelazowa Wola, the birthplace of Chopin. After relocating to Chicago, I enrolled at Chicago Musical College of Roosevelt University, where in 1989 I earned a Master of Music Degree in piano performance.. In 2005, I received a Doctor of Musical Arts Degree for Northwestern University in Piano Performance and Pedagogy.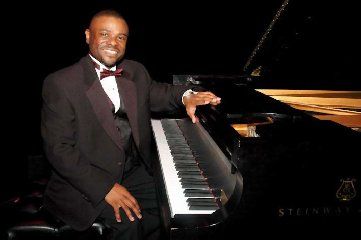 As an accomplished performer in both the classical and popular genres, I have collaborated with numerous vocal artists including the late world-renowned bass-baritone, William Warfield. In addition, I have performed with various choral and gospel groups such as the All-City Elementary Youth Chorus and the Voices of Resurrection, with whom I toured Vienna and Australia, respectively. As a skilled music transcriber, I have transcribed the music of gospel artists such as Kirk Franklin and Walter Hawkins, to name a few. In addition, I am transcriber and music editor for World Library Publications' IN SPIRIT AND TRUTH, music from the African American Community, Series. My hymn arrangements are published by Augsburg Press. Currently, I serve on the piano faculties of the Sherwood Conservatory of Music at Columbia College and North Park University, and I am music minister at the Basilica of Our Lady of Sorrows on Chicago's west side.